Usually we write about free web templates, and today we're excited to announce that premium web icons are available free of charge. To get them, you should go to TemplateMonster.com and buy any product you like. Luckily, TemplateMonster's collection of web templates is really huge; it includes website templates, Flash templates, CMS and blog templates, eCommerce templates, etc.
To make a long story short, TemplateMonster is now running a special promo: 200 icon sets that normally cost 5000$ are free to download! The freebies are offered to anyone who buys any template at TemplateMonster.com. But please keep in mind: the promotion will be over by May 10th, 2011. So, don't miss an opportunity to get web icons for free!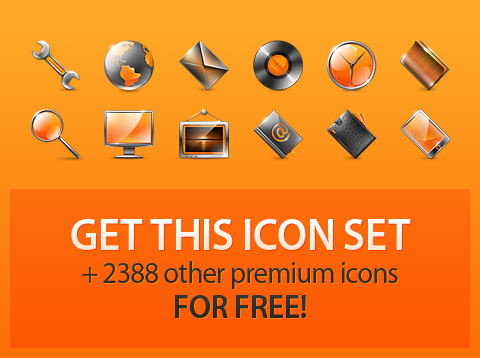 By the way, 200 icon sets are 24000 web icons in many categories such as business, holidays, fashion, music, sport, real estate, etc. So, you can easily find an icon to meet your needs. And the last, but not the least: all web icons are delivered with source files so that you can edit them in a way you wish.